Last night, one of my best friends and her fiance
came over and I cooked chik'n stir fry for them.
I used broccoli, cauliflower, rice, portabella mushrooms,
Morningstar Farms meal starters chik'n strips, & lime juice.
They said they liked it a lot and that they
were pretty impressed that it was vegetarian
(well, vegan) and it actually tasted good.
I didn't know how much to cook since the only
time I've ever cooked it was just for myself,
but I ended up not quite making enough.
I was looking for something else that I could
make for them and my friend saw some pasta
in the fridge that I made 2 nights ago.
It had alfredo that I made from scratch,
but left out the parmesan because I didn't
have any so it didn't taste quite right.
It also had spinach in it.
They actually liked it, though.
I told them to take the rest home with them, because
I didn't like it and didn't want to waste it.
I also gave them a loaf of the banana cranberry
bread that I made and they also liked it a lot.
Here's the stir fry. It's close to what I've made before.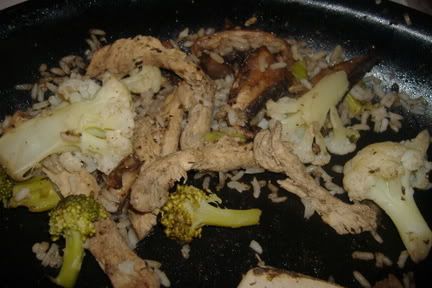 click for a larger photo

Today, lunch time passed without me being very hungry
so I decided I'd try a recipe for toasted ravioli.
I ended up starting a grease fire that scared me.
I didn't burn the house down to my surprise.
Everything is okay now and we got it under control.
After all of that was over with, I finished
the ravioli and they turned out really good.
I LOVE toasted ravioli and have had trouble finding
them already breaded in the stores, so this rocks.
I did double the recipe and I used soy milk instead.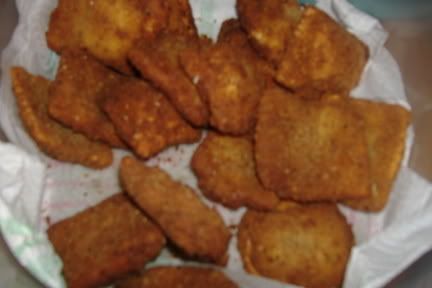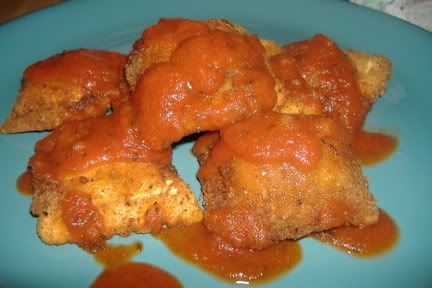 click for larger photos


I also tried to make some bread, but it didn't quite work out.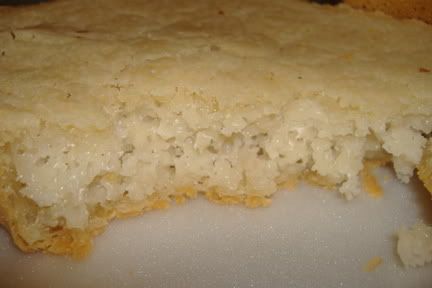 click for a larger photo

By the way, that's suppose to be a loaf.
Yeah, it looks pretty bad, but that's not the worst part.
I actually tasted it... YUCK.
I think I know what I did wrong.
I used a rapid rise yeast and didn't
use the rapid setting on the bread maker.
I also used all-purpose flour instead of bread flour and
sweet & low instead of sugar because I didn't have any sugar.
Maybe I should just try following the recipe. Duh.