So, I still don't have a lot of food options at the moment,
so I just made something out of what I had in the kitchen.
I boiled rice, steamed broccoli, heated black beans,
minced & browned some garlic, chopped up some green onion,
and mixed it all together with some balsamic vinegar.
It was kinda like a stir-fry, but it was lacking mushrooms.
I wish that I would have had some portabellas, but it was good.
I promise that I won't post another thrown together,
whatever I have in the kitchen meal and that I'll
soon get to making things other than rice and beans.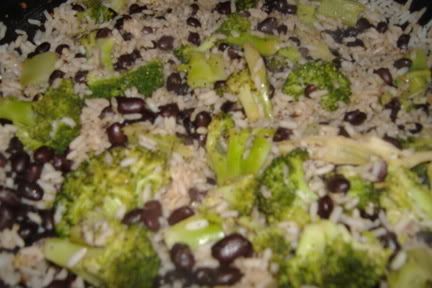 click for larger photos